Hi Crafty friends!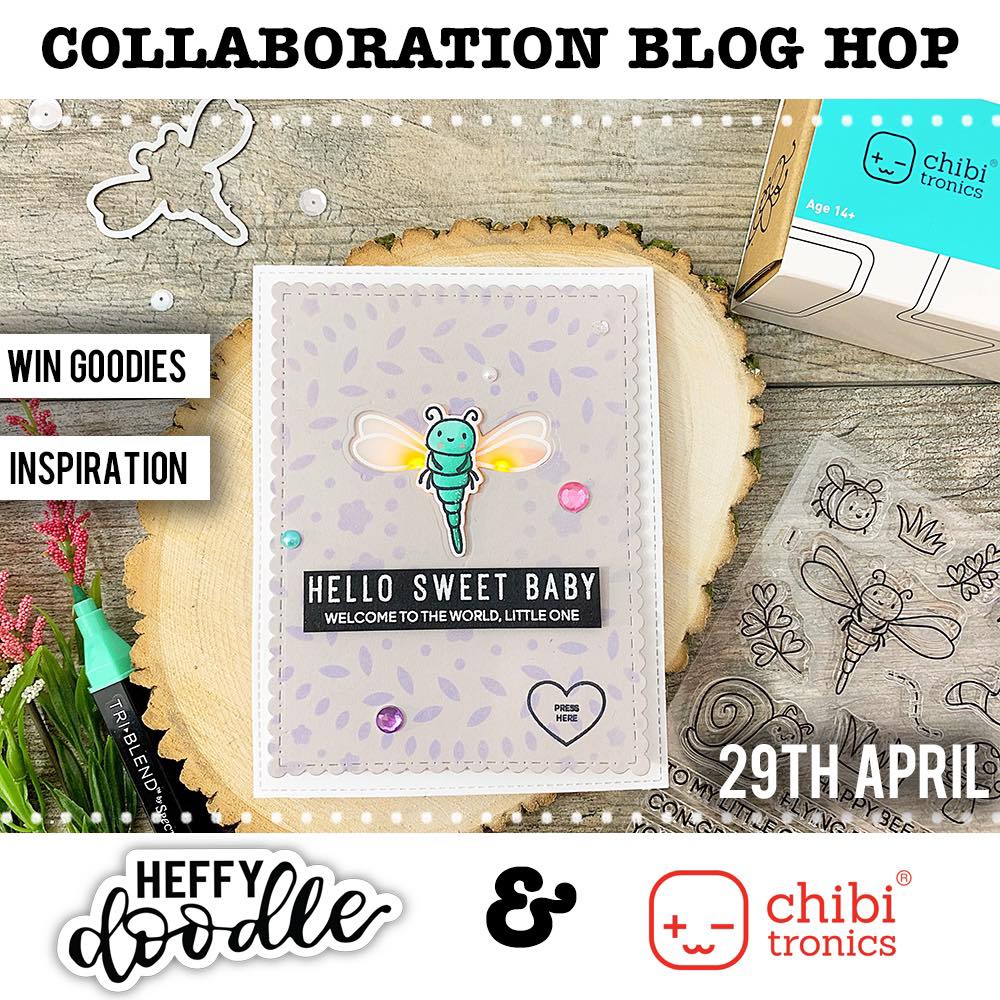 Today, I'm a part of HEFFY doodle x Chibitronics Collaboration Blog Hop!!!!
HEFFY doodle is giving away a £50 gift certificate to one lucky commenter and Chibitronics is giving away a starter kit to another one luck commenter!
So hop along with us and be prepared for lots of inspiration!
My Card for the Blog Hop is Hinged Heart Wedding Card.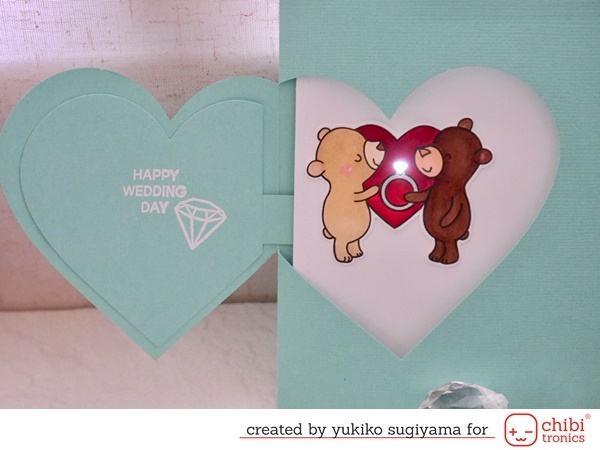 I used one of my favorite technique Partial Die Cutting a lot in this card.
Also I got this idea from Eiko's Tutorial, please check this out!
https://eikenlabo.blogspot.com/2018/07/how-to-make-light-up-yellow-submarine.html
When you open the heart part or you just open the card, then the couple bear's engagement ring light up!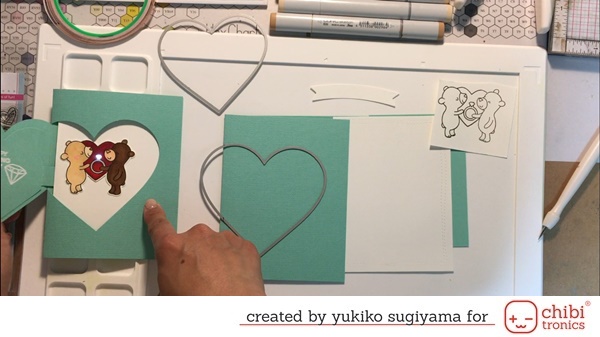 Preparation:
Aqua Base Cardstock
Aqua 4″×5.25" Cardstock
White 4″×5.25″ Cardstock
Small Heart sized Aqua Cardstock
Some left over Aqua Cardstock
White Banner
And stamped bears
When you cut hinged heart parts, you need to use the partial die cutting technique.
I use cuttlebug for my die cutting machine, so the plates will be like this.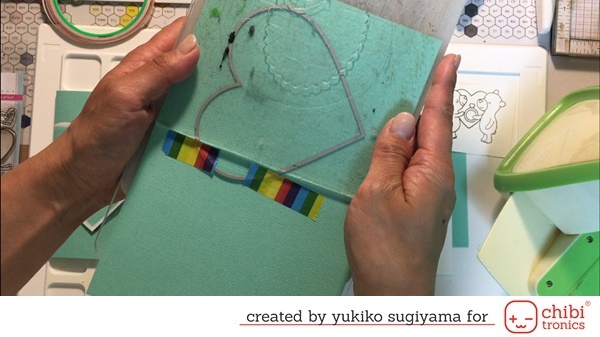 Normally you need to put 3 plates and die will be in between of the 2 transparent plates.
But this time you need to off set not to cut the back panel.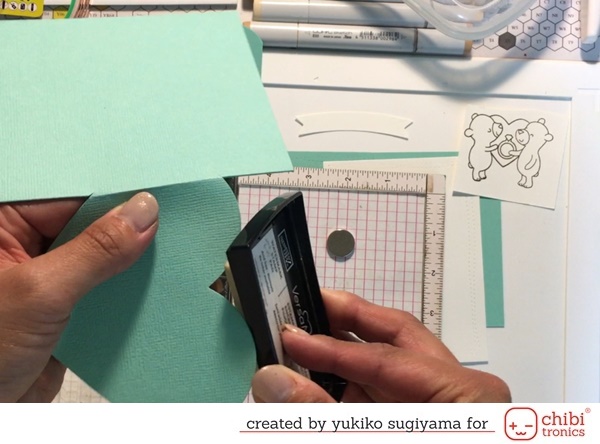 Making the heart really simple, so I added to some versa mark around the heart and heat embossed with white.
And colored couple bear.  This couple bear also needs to be cut either hand cut or I used partial die cutting .
And cut out the diamond part.  Mark White and Aqua Panel where the diamond to be.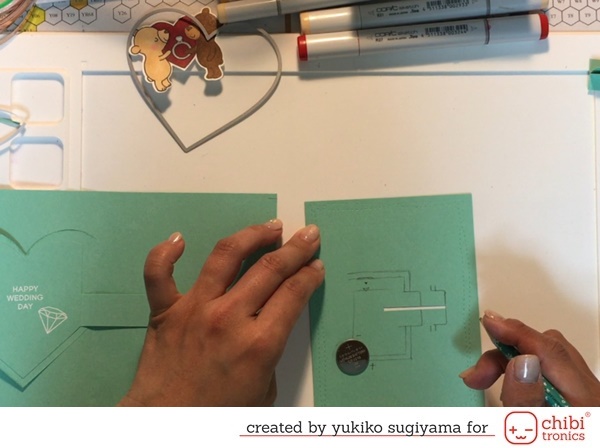 Made a little smaller heart that will be the back of hinged heart and stamped sentment and diamond, then heat embossed with white.
Now you need to make pull tab part.
Put white strip under the smaller heart.  Mark the strip line when the heart was closed and opened.
(In the picture above, Right Line; when closed, Left Line; when opened.)
And make narrow cut like the picture above to make a slit.
Then draw circuit to make sure when it is opened, the circuit is completed.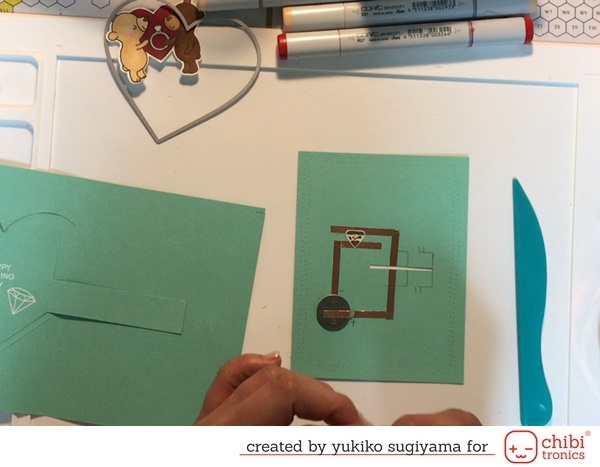 Then make switch part and connect to the pull tab.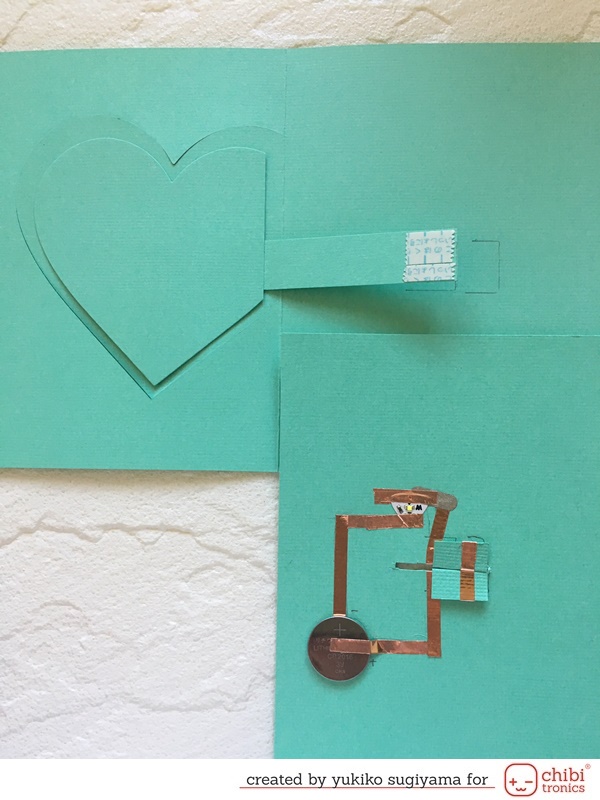 So sorry for the bad video, but maybe it's better than my explanation!
https://www.youtube.com/watch?v=S9dXYSbaOVw&t=4s
If you accomplish making these circuit, then finish up putting all together.
You can put this aqua panel with circuit onto the back panel with normal double sided tape.
Then when you put white cardstock on top of this circuit, I used thin foam tape.
I think when you use pull tab type switch, you better stick them together and make not lots of room for moving around.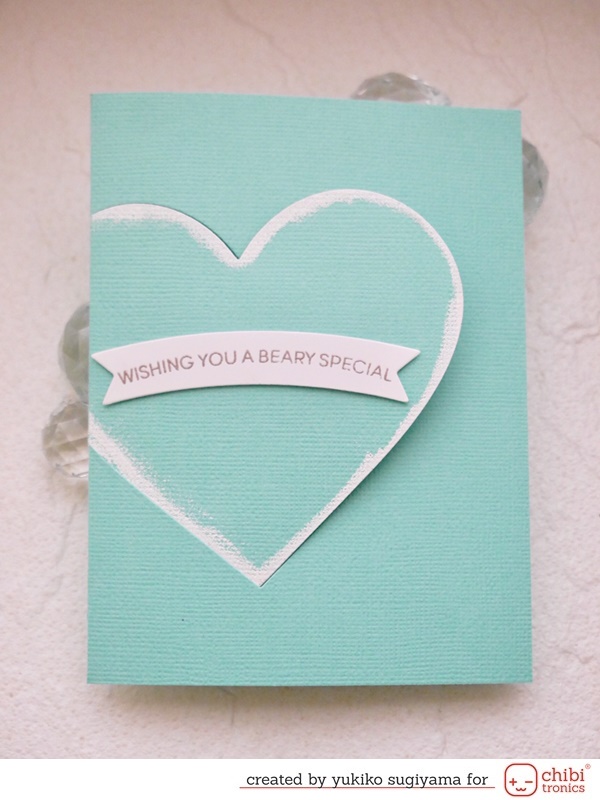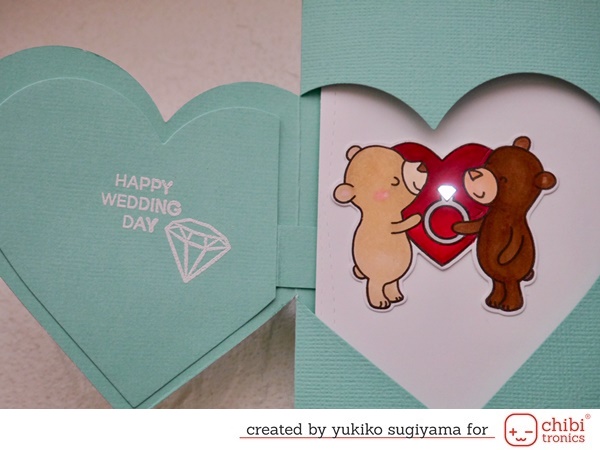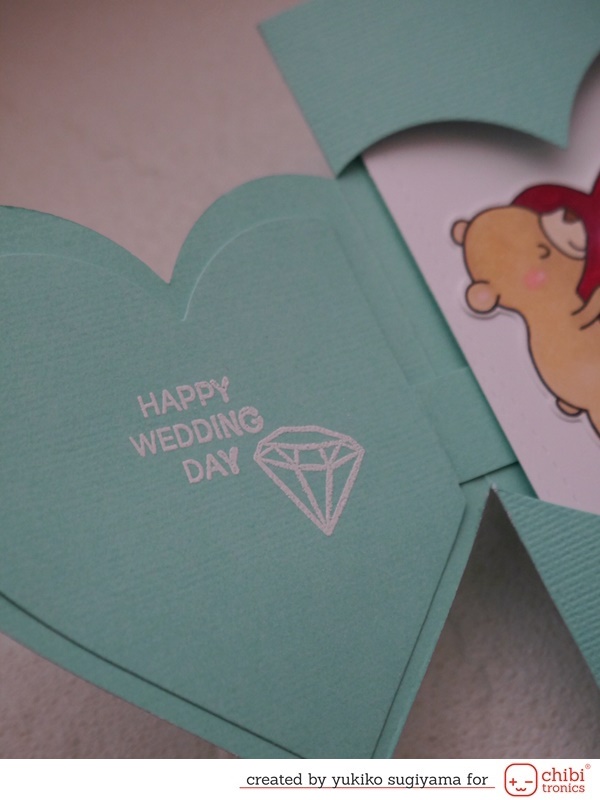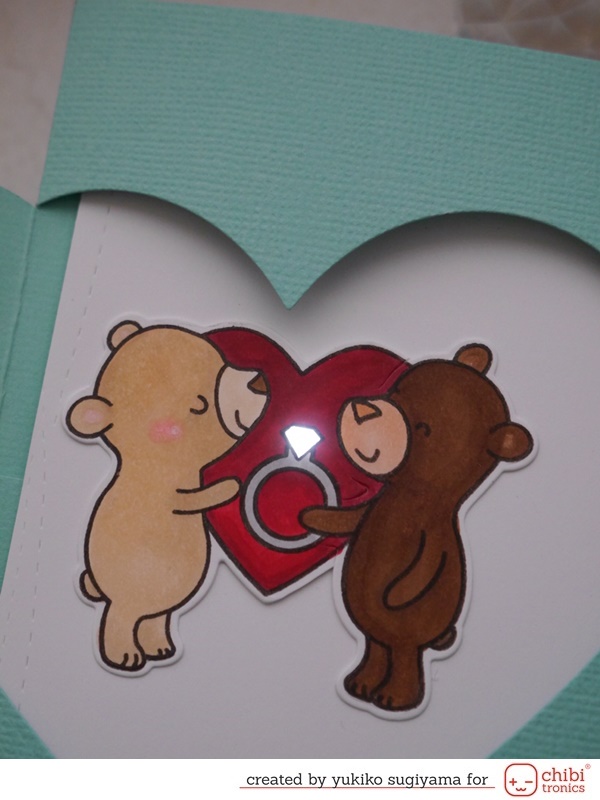 Supplies that I used is below;
Hop along with these super talented ladies!
Hop List:
Yukiko Sugiyama ←You are here!
And make sure to comment!
Happy Crafting!