Hello, crafty friends!  How are you?
I had great weekend in Mt. Shasta with my family.
It's really really wonderful place, if you have chance it's worth visit!
I fell in love with beautiful, gorgeous and breathtaking Mossbrae Falls and Burney Falls!
I will visit there again definitely!
Anyways, I'm back to crafting last week!  FINALLY!
But I don't have half of my craft goods, they are still on the ship from Japan.
So I bought couple new things from one of my favorite stamp company Waffle Flower.
This is Maiko Hello Card!
Maiko are traditional female entertainers.  They wear kimonos and perform classical arts like dance and music in the shows and banquets.
We can often encounter them in Kyoto, west Japan.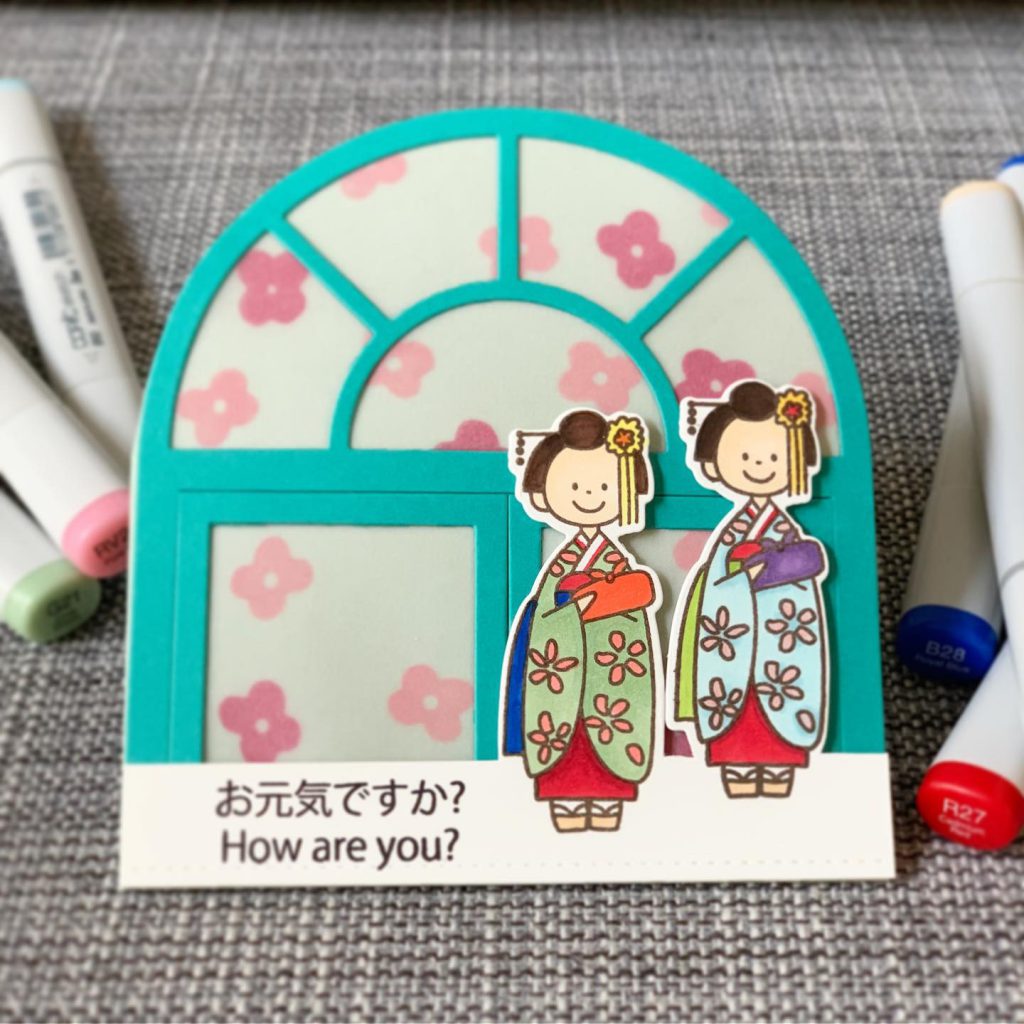 I stamped these two Maiko ladies and colored with copics.
And I partial die cut those two and in the bottom left I stamped sentiment.
For the back ground, I used A2 Arch Window Die and die cut turquoise card stock and for the window I used vellum paper.
Wanted to stamp flowers on the window, but I didn't know which flowers go well together and decided to cut out foam sheet with flower die from A2 Arch Window Die Set.
And used as foam stamps, and stamped with pigment inks.  Then I heat embossed with clear emboss powder.
That makes those colors more vivid and clear.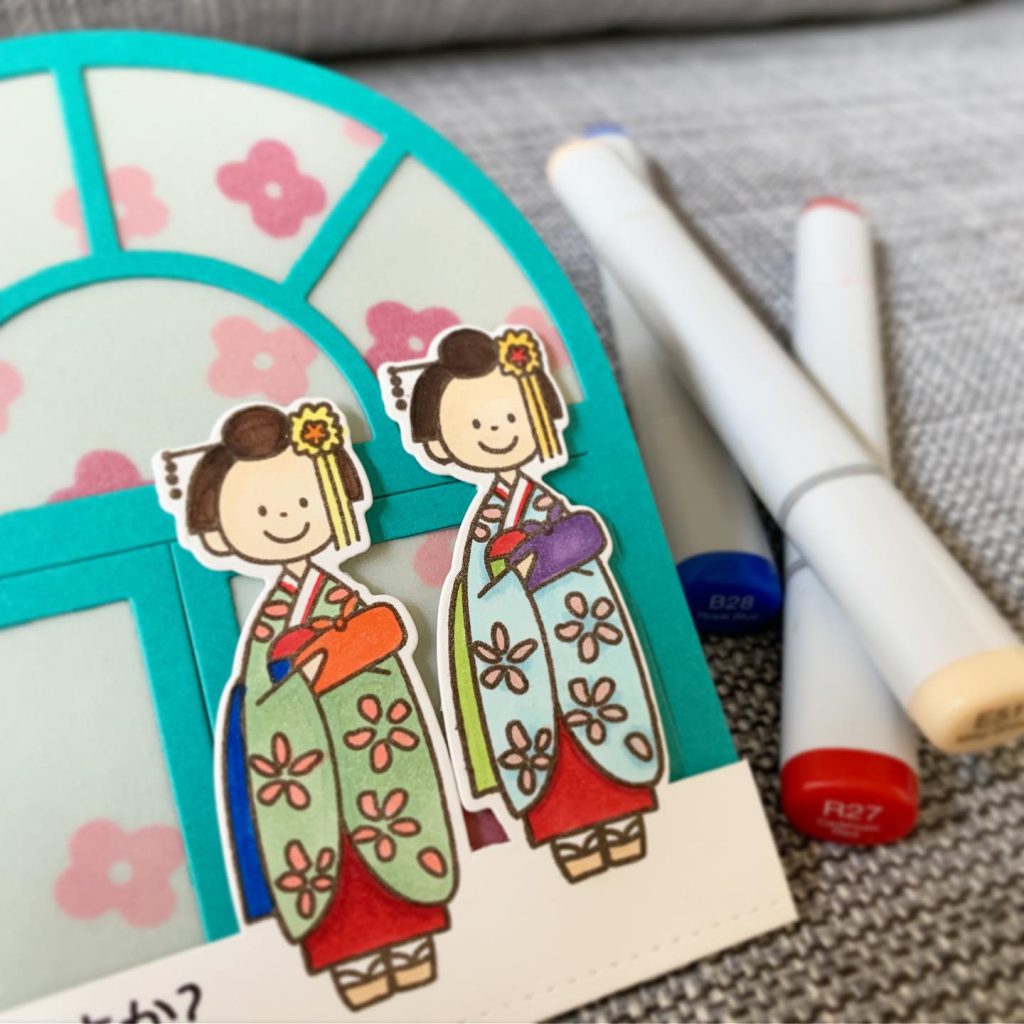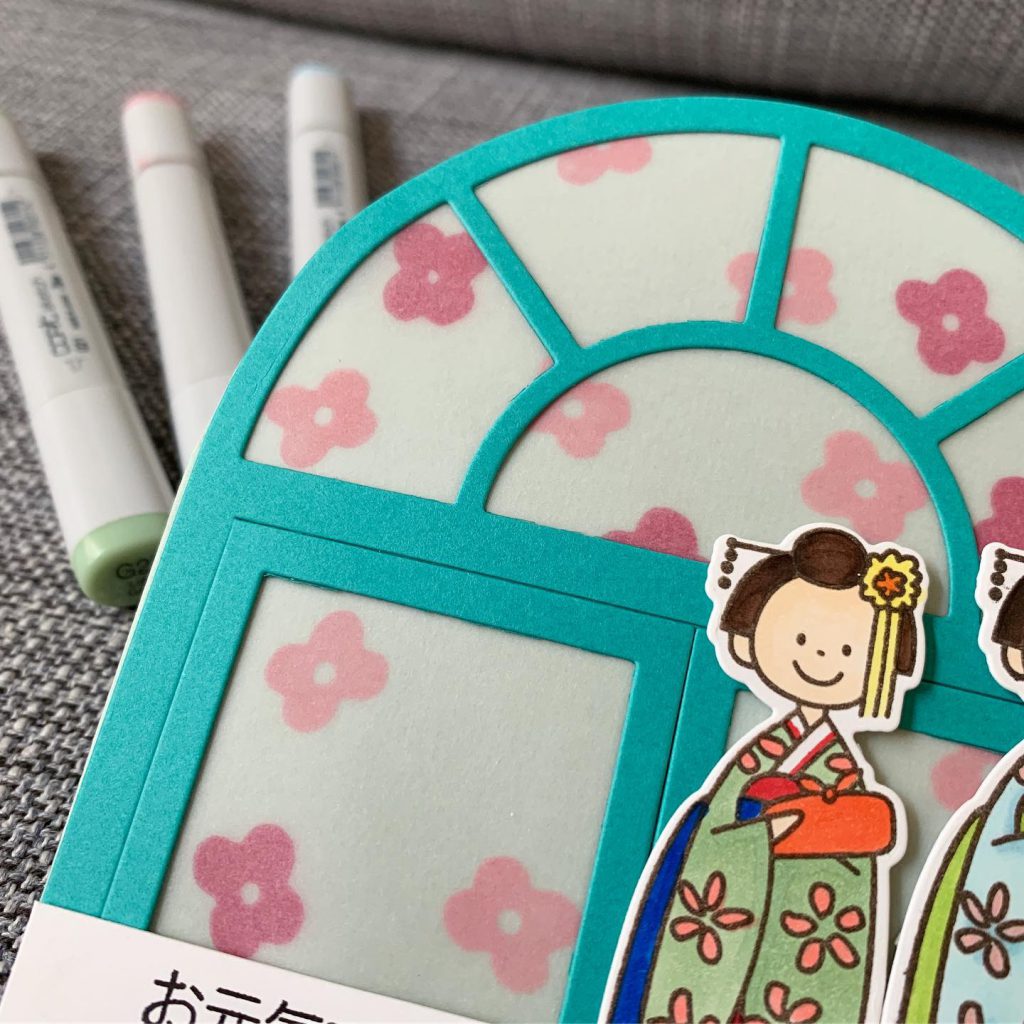 Materials I used:
Waffle Flower Konnnichiwa Combo
Waffle Flower A2 Arch Window Die Set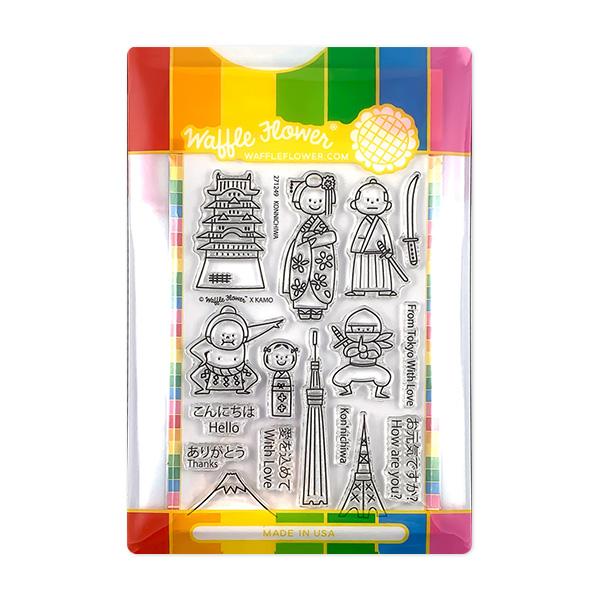 Thank you for reading.  I hope you have a wonderful day!
xoxo
Yucco