Hello and welcome to my blog!!
Today, I'm sharing a special card for myself.
It's my first light up card as a Chibitronics Design Team member and also my daughter's 9th Birthday Card.
I make their BD card every year.
And they put on the bed board and they ask me to read it once in a while.
I used pretty girl from MFT stamps Friendship Rocks stamp set.
I die cut the pattern paper with MFT stamps Stitched Dome Frame.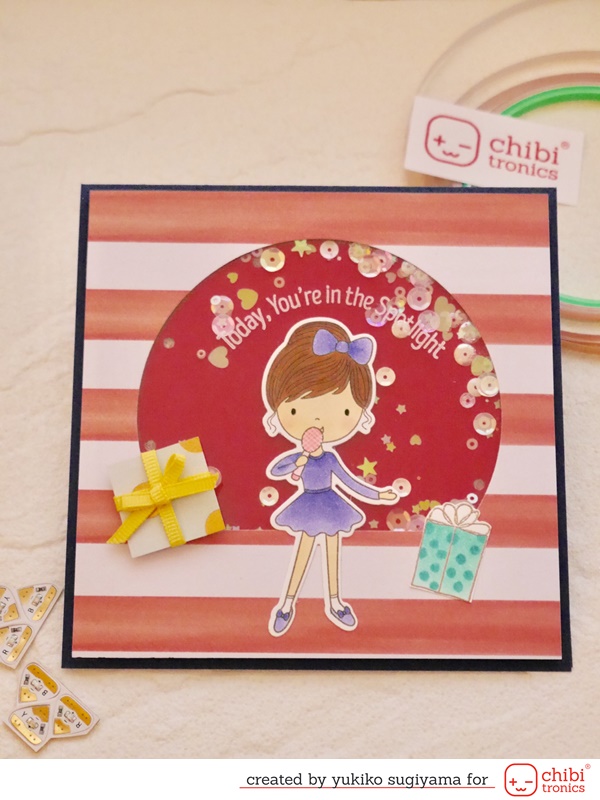 I cut one pink card stock just same size as the panel where you cut the dome.
Then made holes just a little bit inside of the dome outline.
Putting it on the card base and marked where the light gonna be.
And I wrote down the circuit for Chibitronics.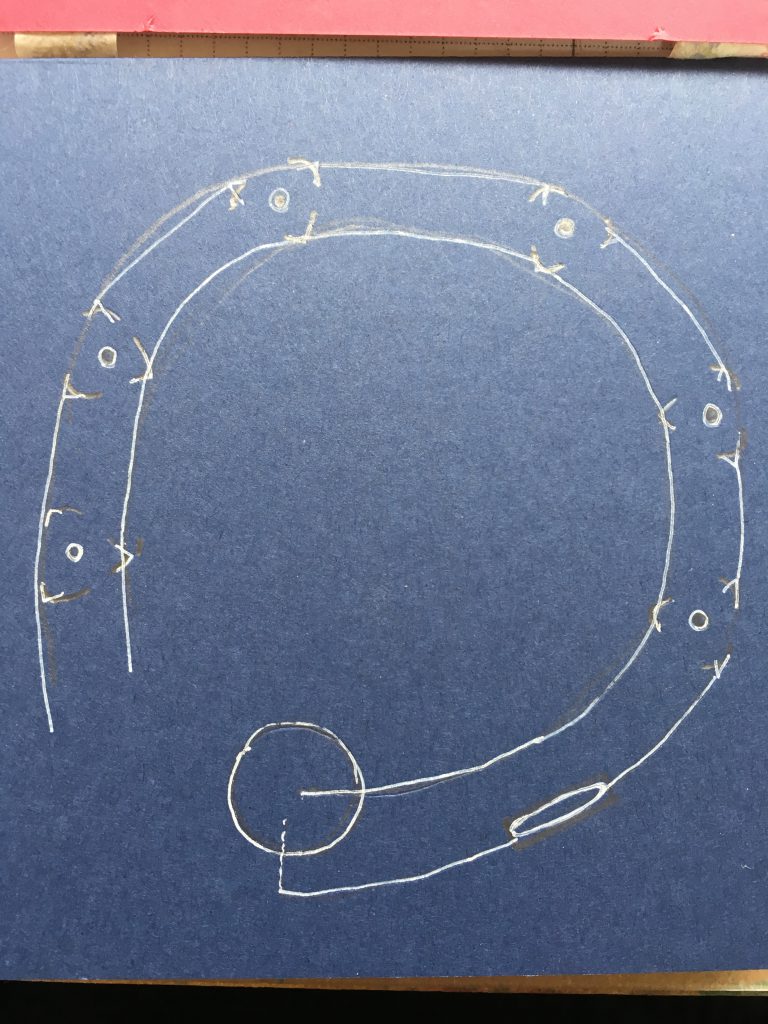 I wanted to make it work with magnet.
So beside the coin battery, I put reed switch which work when the magnet comes on top.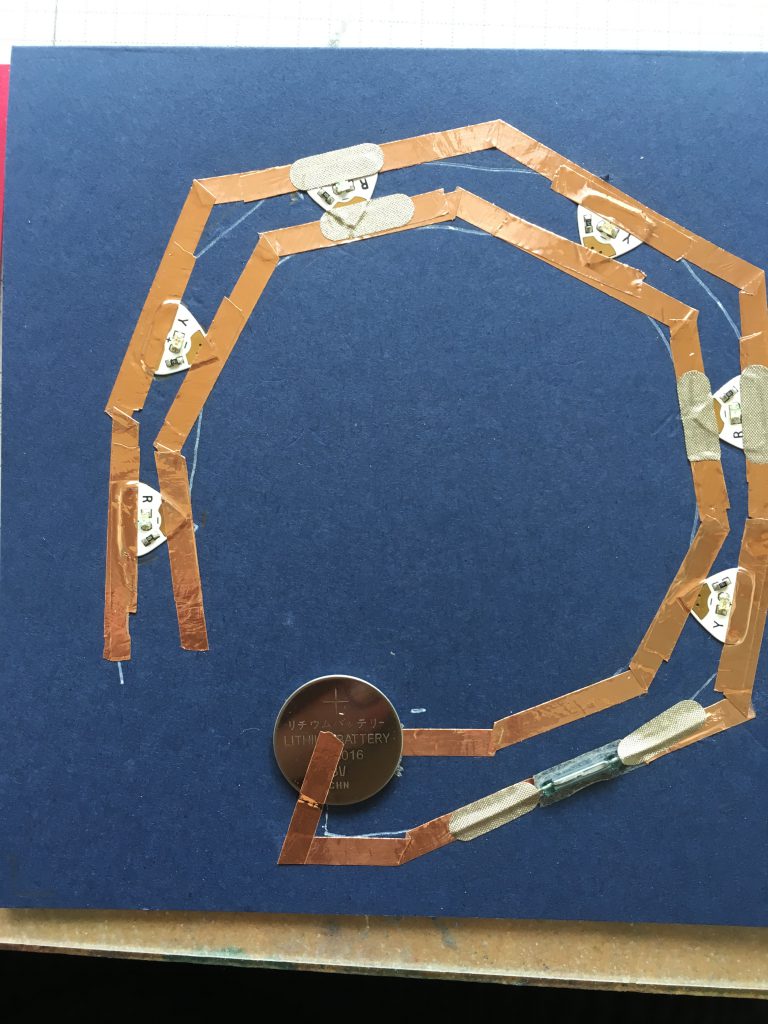 I put conductive tape around the reed switch just to reinforce the circuit.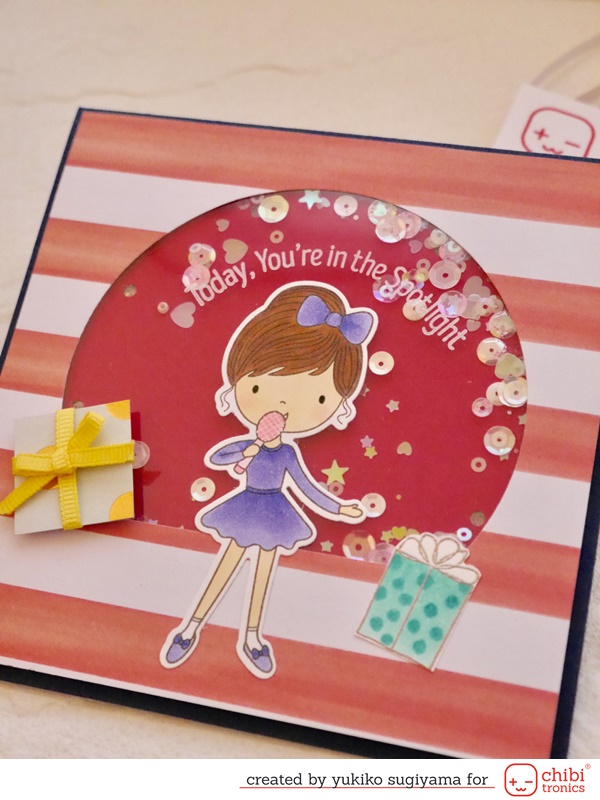 Then I put acetate to the dome to make the shaker window, and stamped this sentiment with Staze On Opaque Ink.
I love this way making shaker window.
To make sure where to put the magnet, I put present and yellow one has the strong magnet underneath.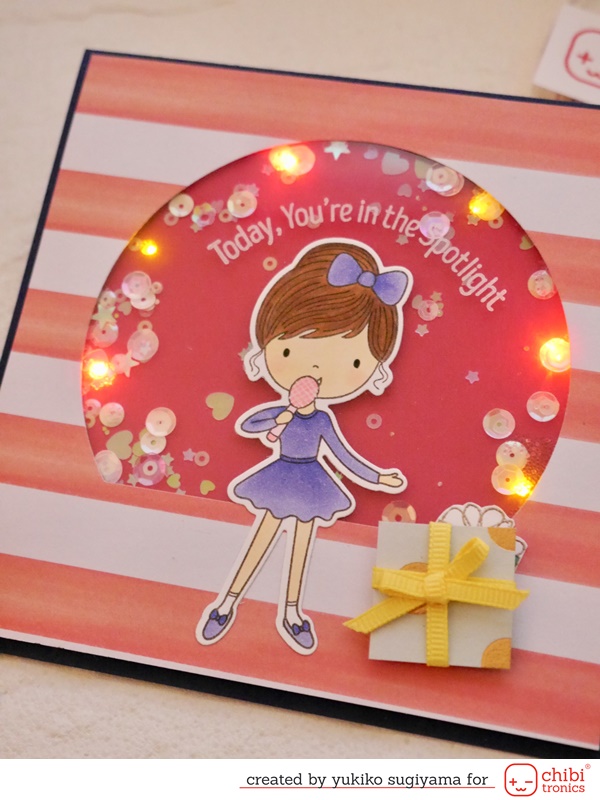 Made these lights like spotlight just as sentiment.
It was so fun to make light up shaker card!
My daughter looked so excited when she saw this card!
Thank you for reading!
Have a wonderful day!